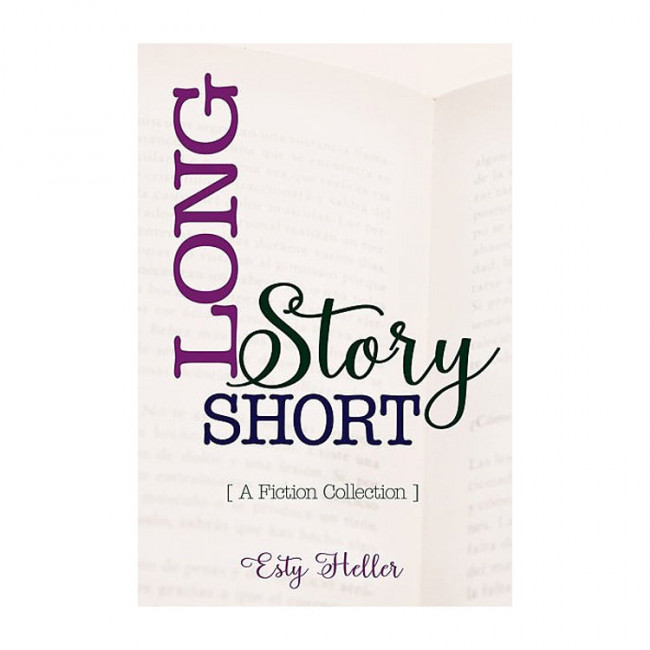 Long Story Short
Her daughter's marriage is sparkling, while her own feels tired and old. Why can't Bracha view her husband the way her newlywed daughter perceives hers?


Spurred on by the report of a graphologist, Riva yearns to shed her mediocrity and accomplish more with her life. But when push comes to shove...is she really cut out to be such an ambitious woman?


Raizy has lost her mother twice, but the first time had been her siblings' "fault." Still, don't they deserve a bit of the rosy childhood she'd once enjoyed?


In Long Story Short, popular novelist and writer Esty Heller provides a tantalizing array of short stories (originally published in Mishpacha magazine) that are fictional because they didn't actually happen - but so likely could have.


Enter the worlds of the dynamic characters in these stories: A husband who's always away - and a jealous sister. A minimalist with an unhealthy friendship - and emotional clutter. A court interpreter who finally gets married - and a verdict that's impossible to comprehend. A non-grieving widow who hates avocado - and a nasty supervisor.


You'll cheer the protagonists on as they make tough decisions, and you'll enjoy their satisfaction when they taste hard-earned success. And you'll discover yourself in the process - to make a long story short.
Book Attributes
Author
Esty Heller
Format
Hardcover
Pages
408
Publisher
Israel Bookshop Publications
Weight
1.8 LBS
Year Published
2023
Dimensions
6.5" x 9.5"
Model:

LSS-1

Weight:

1.80lb