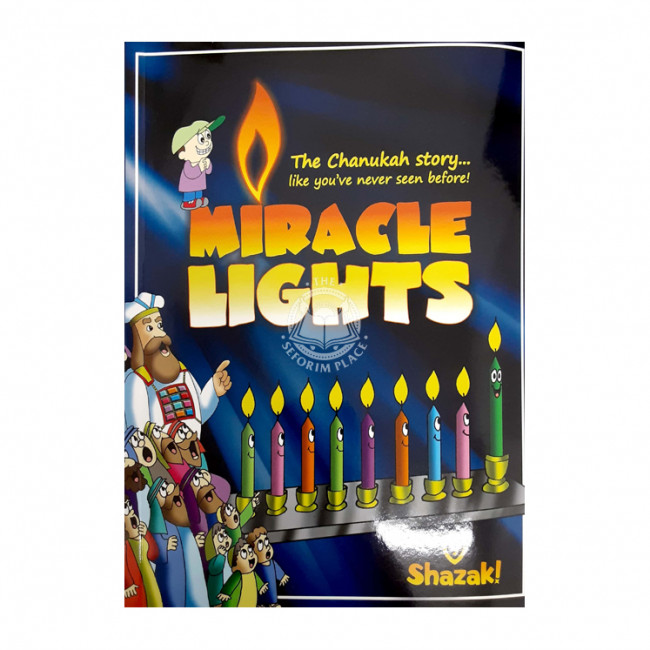 Miracle Lights - Small Size
Benny's Zaidy tries to kindle the spirit of Chanukah in the heart of his grandson, but will he succeed? The answer lies in the Chanukah story itself! This delightful retelling of the miracle of Chanuka - through wonderfully amusing illustrations--along with amazing Chanukah facts, recipes, games, and Quizzer-questions - makes this a learning experience that is fun-filled from cover to cover.

Book Attributes
Author
Rabbi Moshe Moscowitz
Format
Softcover
Language
English
Pages
63
Weight
0.5 LBS
Year Published
2023
Dimensions
6"X8"
Model:

MIRC-1

Weight:

0.50lb