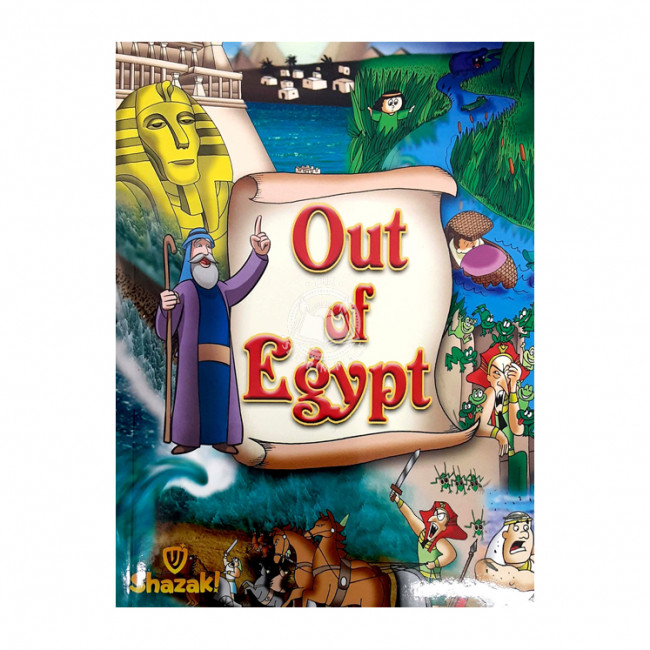 Out of Egypt - Small Size
Come along on a spectacular journey from slavery to freedom! The beautiful illustrations and cartoon style of Out of Egypt brings the Exodus narrative to life in a way that is fun and educational for the entire family. Laugh, thrill and cheer as the adventure of Pesach unfolds in this incredible book. Brought to you by Shazak, creators of "Queen of Persia" and "Miracle Lights".

Book Attributes
Author
Rabbi Moshe Moscowitz
Format
Softcover
Language
English
Pages
107
Weight
0.6 LBS
Year Published
2023
Dimensions
6"X8"
Model:

OOEGY-1

Weight:

0.60lb